Understand Men. Find Love.
Once upon a time, there was a global pandemic.
It was terrible for the world – tens of millions infected, economies and businesses destroyed, people going hungry, misinformation and blame abounding.
But for some individuals, it was a mixed blessing.
For extroverts and overly scheduled people, it was a chance to reflect on how busy you were and how many social obligations were draining and unnecessary.
For introverts, it was a perfect excuse to stay home and avoid the hustle and bustle of real life. Maybe it was a little TOO much alone time but working from home has turned out to be a pretty positive side effect of coronavirus.
You know who really got hurt by lockdown? Kids. Kids, who learn to grow up by interacting with other kids, by joining sports teams, by having playdates, by pushing boundaries set by teachers, by figuring out their own identities. Teenagers, who were already too addicted to their phones, becoming more dependent on them. Pre-adolescents, who were already a little immature, falling a year behind their peers in terms of social maturity.
what I teach in Love U is not so much dating advice, but social skills.
Which brings us to today's article, "An Adult's Guide to Social Skills," published in the New York Times earlier this year. Reading it was a validation that a lot of what I teach in Love U is not so much dating advice, but social skills. Confidence. Boundaries. Emotional Intelligence. Self-Awareness. Empathy. Communication.
It's a worthwhile read so click here to check it out.
In the comments below, please share what you need to work on with your social skills. For me, it's my fierce and unfortunate loyalty to telling the truth instead of being more tactful and sensitive. It got me fired from a few jobs and still gets me in trouble today…as you can easily see for yourself.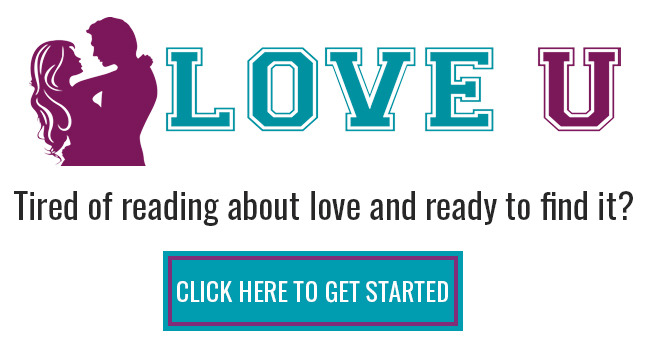 Happy Clients
"Since working with you, I am happy, content, less anxious, more compassionate, more understanding, more patient, loving."

I learned from you something revelatory: men want to make women happy.  Sometimes they don't know how to do that, but my boyfriend really wants to make me happy…

"I'm in love, getting married and hopefully starting a family soon.  I couldn't be any happier."

You didn't always tell me what I wanted to hear, but what I needed to hear.  You were honest with me even when I didn't like it.  You put a mirror to my face…no one enjoys that but it's important if you really want to make a change and find the real thing.

"Seriously…everything you described would happen, happened!"

He emailed me, he called me, he asked for a date, he called back, he contacts me everyday, he took down his profile first, he stopped dating the other women he was dating and asked me to "date exclusively" because he wants to focus on getting to know me better. All I did was say yes.
This website uses cookies to improve your experience. Feel free to opt-out in the cookie settings if you wish. ACCEPTCookie settings
Privacy & Cookies Policy
[gravityform id="10″ title="false" description="false"]
<div class='gf_browser_chrome gform_wrapper' id='gform_wrapper_10′ ><form method='post' enctype='multipart/form-data' id='gform_10′ action='/blog/confidence/is-coronavirus-killing-our-social-skills'>
<div class='gform_body'><ul id='gform_fields_10′ class='gform_fields top_label form_sublabel_below description_below'><li id='field_10_1′ class='gfield gfield_contains_required field_sublabel_below field_description_below gfield_visibility_visible' ><label class='gfield_label' for='input_10_1′ ><span class='gfield_required'>*</span></label><div class='ginput_container ginput_container_text'><input name='input_1′ id='input_10_1′ type='text' value=" class='medium' placeholder='Enter your first name' aria-required="true" aria-invalid="false" /></div></li><li id='field_10_5′ class='gfield gfield_contains_required field_sublabel_below field_description_below gfield_visibility_visible' ><label class='gfield_label' for='input_10_5′ ><span class='gfield_required'>*</span></label><div class='ginput_container ginput_container_email'>
<input name='input_5′ id='input_10_5′ type='text' value=" class='medium' placeholder='Enter your best email address' aria-required="true" aria-invalid="false" />
</div></li><li id='field_10_3′ class='gfield gform_hidden field_sublabel_below field_description_below gfield_visibility_visible' ><input name='input_3′ id='input_10_3′ type='hidden' class='gform_hidden' aria-invalid="false" value='http://www.bing.com/' /></li><li id='field_10_4′ class='gfield gform_hidden field_sublabel_below field_description_below gfield_visibility_visible' ><input name='input_4′ id='input_10_4′ type='hidden' class='gform_hidden' aria-invalid="false" value='https://www.evanmarckatz.com/blog/confidence/is-coronavirus-killing-our-social-skills' /></li><li id='field_10_6′ class='gfield gform_validation_container field_sublabel_below field_description_below gfield_visibility_visible' ><label class='gfield_label' for='input_10_6′ >Name</label><div class='ginput_container'><input name='input_6′ id='input_10_6′ type='text' value=" /></div><div class='gfield_description' id='gfield_description_10_6′>This field is for validation purposes and should be left unchanged.</div></li>
</ul></div>
<div class='gform_footer top_label'> <input type="submit" id="gform_submit_button_10″ class="gform_button button om-trigger-conversion" value="Get Instant Access" onclick='if(window["gf_submitting_10"])return false; window["gf_submitting_10"]=true; ' onkeypress='if( event.keyCode == 13 ) if(window["gf_submitting_10"])return false; window["gf_submitting_10"]=true; jQuery("#gform_10").trigger("submit",[true]); '>
<input type='hidden' class='gform_hidden' name='is_submit_10′ value='1′ />
<input type='hidden' class='gform_hidden' name='gform_submit' value='10' />
<input type='hidden' class='gform_hidden' name='gform_unique_id' value=" />
<input type='hidden' class='gform_hidden' name='state_10′ value='WyJbXSIsIjM5YjE2ZTFlY2Y0NGVmZTI0NmI1OGU0NWZhMWYzZmI2Il0=' />
<input type='hidden' class='gform_hidden' name='gform_target_page_number_10′ id='gform_target_page_number_10′ value='0′ />
<input type='hidden' class='gform_hidden' name='gform_source_page_number_10′ id='gform_source_page_number_10′ value='1′ />
<input type='hidden' name='gform_field_values' value=" />
</div>
</form>
</div><script type='text/javascript'> jQuery(document).bind('gform_post_render', function(event, formId, currentPage)if(formId == 10) if(typeof Placeholders != 'undefined')
Placeholders.enable();
);jQuery(document).bind('gform_post_conditional_logic', function(event, formId, fields, isInit) );</script><script type='text/javascript'> jQuery(document).ready(function()jQuery(document).trigger('gform_post_render', [10, 1]) ); </script>
[gravityform id='19']
<div class='gf_browser_chrome gform_wrapper' id='gform_wrapper_19′ ><form method='post' enctype='multipart/form-data' id='gform_19′ action='/blog/confidence/is-coronavirus-killing-our-social-skills'>
<div class='gform_heading'>
<h3 class='gform_title'>8 Mistakes – Sidebar – No Name Field</h3>
<span class='gform_description'></span>
</div>
<div class='gform_body'><ul id='gform_fields_19′ class='gform_fields top_label form_sublabel_below description_below'><li id='field_19_2′ class='gfield gfield_contains_required field_sublabel_below field_description_below hidden_label gfield_visibility_visible' ><label class='gfield_label' for='input_19_2′ ><span class='gfield_required'>*</span></label><div class='ginput_container ginput_container_email'>
<input name='input_2′ id='input_19_2′ type='text' value=" class='medium' placeholder='Enter your best email address' aria-required="true" aria-invalid="false" />
</div></li><li id='field_19_3′ class='gfield gform_hidden field_sublabel_below field_description_below gfield_visibility_visible' ><input name='input_3′ id='input_19_3′ type='hidden' class='gform_hidden' aria-invalid="false" value='http://www.bing.com/' /></li><li id='field_19_4′ class='gfield gform_hidden field_sublabel_below field_description_below gfield_visibility_visible' ><input name='input_4′ id='input_19_4′ type='hidden' class='gform_hidden' aria-invalid="false" value='https://www.evanmarckatz.com/blog/confidence/is-coronavirus-killing-our-social-skills' /></li>
</ul></div>
<div class='gform_footer top_label'> <input type="submit" id="gform_submit_button_19″ class="gform_button button om-trigger-conversion" value="Yes I'm Ready To Feel Great In My Relationship!" onclick='if(window["gf_submitting_19"])return false; window["gf_submitting_19"]=true; ' onkeypress='if( event.keyCode == 13 ) if(window["gf_submitting_19"])return false; window["gf_submitting_19"]=true; jQuery("#gform_19").trigger("submit",[true]); '>
<input type='hidden' class='gform_hidden' name='is_submit_19′ value='1′ />
<input type='hidden' class='gform_hidden' name='gform_submit' value='19' />
<input type='hidden' class='gform_hidden' name='gform_unique_id' value=" />
<input type='hidden' class='gform_hidden' name='state_19′ value='WyJbXSIsIjM5YjE2ZTFlY2Y0NGVmZTI0NmI1OGU0NWZhMWYzZmI2Il0=' />
<input type='hidden' class='gform_hidden' name='gform_target_page_number_19′ id='gform_target_page_number_19′ value='0′ />
<input type='hidden' class='gform_hidden' name='gform_source_page_number_19′ id='gform_source_page_number_19′ value='1′ />
<input type='hidden' name='gform_field_values' value=" />
</div>
</form>
</div><script type='text/javascript'> jQuery(document).bind('gform_post_render', function(event, formId, currentPage)if(formId == 19) if(typeof Placeholders != 'undefined')
Placeholders.enable();
);jQuery(document).bind('gform_post_conditional_logic', function(event, formId, fields, isInit) );</script><script type='text/javascript'> jQuery(document).ready(function()jQuery(document).trigger('gform_post_render', [19, 1]) ); </script>
[gravityform id="13″ title="false" description="false"]
<div class='gf_browser_chrome gform_wrapper 8-mistakes-sidebar-form_wrapper' id='gform_wrapper_13′ ><form method='post' enctype='multipart/form-data' id='gform_13′ class='8-mistakes-sidebar-form' action='/blog/confidence/is-coronavirus-killing-our-social-skills'>
<div class='gform_body'><ul id='gform_fields_13′ class='gform_fields top_label form_sublabel_below description_below'><li id='field_13_1′ class='gfield gfield_contains_required field_sublabel_below field_description_below hidden_label gfield_visibility_visible' ><label class='gfield_label' for='input_13_1′ ><span class='gfield_required'>*</span></label><div class='ginput_container ginput_container_text'><input name='input_1′ id='input_13_1′ type='text' value=" class='medium' placeholder='Enter your first name' aria-required="true" aria-invalid="false" /></div></li><li id='field_13_5′ class='gfield gfield_contains_required field_sublabel_below field_description_below gfield_visibility_visible' ><label class='gfield_label' for='input_13_5′ ><span class='gfield_required'>*</span></label><div class='ginput_container ginput_container_email'>
<input name='input_5′ id='input_13_5′ type='text' value=" class='medium' placeholder='Enter your best email address' aria-required="true" aria-invalid="false" />
</div></li><li id='field_13_3′ class='gfield gform_hidden field_sublabel_below field_description_below gfield_visibility_visible' ><input name='input_3′ id='input_13_3′ type='hidden' class='gform_hidden' aria-invalid="false" value='http://www.bing.com/' /></li><li id='field_13_4′ class='gfield gform_hidden field_sublabel_below field_description_below gfield_visibility_visible' ><input name='input_4′ id='input_13_4′ type='hidden' class='gform_hidden' aria-invalid="false" value='https://www.evanmarckatz.com/blog/confidence/is-coronavirus-killing-our-social-skills' /></li><li id='field_13_6′ class='gfield gform_validation_container field_sublabel_below field_description_below gfield_visibility_visible' ><label class='gfield_label' for='input_13_6′ >Email</label><div class='ginput_container'><input name='input_6′ id='input_13_6′ type='text' value=" /></div><div class='gfield_description' id='gfield_description_13_6′>This field is for validation purposes and should be left unchanged.</div></li>
</ul></div>
<div class='gform_footer top_label'> <input type="submit" id="gform_submit_button_13″ class="gform_button button om-trigger-conversion" value="Yes! Send me a copy of the 8 Massive Mistakes Report." onclick='if(window["gf_submitting_13"])return false; window["gf_submitting_13"]=true; ' onkeypress='if( event.keyCode == 13 ) if(window["gf_submitting_13"])return false; window["gf_submitting_13"]=true; jQuery("#gform_13").trigger("submit",[true]); '>
<input type='hidden' class='gform_hidden' name='is_submit_13′ value='1′ />
<input type='hidden' class='gform_hidden' name='gform_submit' value='13' />
<input type='hidden' class='gform_hidden' name='gform_unique_id' value=" />
<input type='hidden' class='gform_hidden' name='state_13′ value='WyJbXSIsIjM5YjE2ZTFlY2Y0NGVmZTI0NmI1OGU0NWZhMWYzZmI2Il0=' />
<input type='hidden' class='gform_hidden' name='gform_target_page_number_13′ id='gform_target_page_number_13′ value='0′ />
<input type='hidden' class='gform_hidden' name='gform_source_page_number_13′ id='gform_source_page_number_13′ value='1′ />
<input type='hidden' name='gform_field_values' value=" />
</div>
</form>
</div><script type='text/javascript'> jQuery(document).bind('gform_post_render', function(event, formId, currentPage)if(formId == 13) if(typeof Placeholders != 'undefined')
Placeholders.enable();
);jQuery(document).bind('gform_post_conditional_logic', function(event, formId, fields, isInit) );</script><script type='text/javascript'> jQuery(document).ready(function()jQuery(document).trigger('gform_post_render', [13, 1]) ); </script>
[gravityform id="27″ title="false" description="false" ajax="true"]
<div class='gf_browser_chrome gform_wrapper' id='gform_wrapper_27′ ><div id='gf_27′ class='gform_anchor' tabindex='-1′></div><form method='post' enctype='multipart/form-data' target='gform_ajax_frame_27′ id='gform_27′ action='/blog/confidence/is-coronavirus-killing-our-social-skills#gf_27′>
<div class='gform_body'><ul id='gform_fields_27′ class='gform_fields top_label form_sublabel_below description_below'><li id='field_27_1′ class='gfield gfield_html gfield_html_formatted gfield_no_follows_desc field_sublabel_below field_description_below gfield_visibility_visible' ><img class="em-head" src="https://www.evanmarckatz.com/images/em-head.jpg" width="120″ height="120″>
<p align="center">Evan Marc Katz</p></li><li id='field_27_2′ class='gfield gfield_html gfield_html_formatted gfield_no_follows_desc field_sublabel_below field_description_below gfield_visibility_visible' ><center><br><br>
<strong><span style="font-size: 14px">Are you sick of men not making an effort?
<br><br>
Are you tired of texting relationships?
<br><br>
Are you done with "Netflix and chill?"</span></strong><br><br>
<span style="font-size: 12px">Sign up for this free email training and I'll tell you the <strong>8 Massive Mistakes You're Making in Relationships</strong> so you never end up feeling this way again.
</span></center></li><li id='field_27_3′ class='gfield gfield_html gfield_html_formatted gfield_no_follows_desc field_sublabel_below field_description_below gfield_visibility_visible' ><center><img style="margin: 20px 0″ width="131″ height="190″ src="https://www.evanmarckatz.com/images/8-mistakes-cover.png"></center></li><li id='field_27_10′ class='gfield gfield_contains_required field_sublabel_hidden_label field_description_below gfield_visibility_visible' ><label class='gfield_label gfield_label_before_complex' >Name<span class='gfield_required'>*</span></label><div class='ginput_complex ginput_container no_prefix has_first_name no_middle_name no_last_name no_suffix gf_name_has_1 ginput_container_name' id='input_27_10′>
<span id='input_27_10_3_container' class='name_first' >
<input type='text' name='input_10.3′ id='input_27_10_3′ value=" aria-label='First name' aria-required="true" aria-invalid="false" placeholder='First Name'/>
<label for='input_27_10_3′ class='hidden_sub_label screen-reader-text'>First</label>
</span>
</div></li><li id='field_27_9′ class='gfield gfield_contains_required field_sublabel_below field_description_below hidden_label gfield_visibility_visible' ><label class='gfield_label' for='input_27_9′ ><span class='gfield_required'>*</span></label><div class='ginput_container ginput_container_email'>
<input name='input_9′ id='input_27_9′ type='text' value=" class='medium' placeholder='Enter your best email address' aria-required="true" aria-invalid="false" />
</div></li><li id='field_27_5′ class='gfield gform_hidden field_sublabel_below field_description_below gfield_visibility_visible' ><input name='input_5′ id='input_27_5′ type='hidden' class='gform_hidden' aria-invalid="false" value='http://www.bing.com/' /></li><li id='field_27_6′ class='gfield gform_hidden field_sublabel_below field_description_below gfield_visibility_visible' ><input name='input_6′ id='input_27_6′ type='hidden' class='gform_hidden' aria-invalid="false" value='https://www.evanmarckatz.com/blog/confidence/is-coronavirus-killing-our-social-skills' /></li><li id='field_27_11′ class='gfield gform_validation_container field_sublabel_below field_description_below gfield_visibility_visible' ><label class='gfield_label' for='input_27_11′ >Name</label><div class='ginput_container'><input name='input_11′ id='input_27_11′ type='text' value=" /></div><div class='gfield_description' id='gfield_description_27_11′>This field is for validation purposes and should be left unchanged.</div></li>
</ul></div>
<div class='gform_footer top_label'> <input type="submit" id="gform_submit_button_27″ class="gform_button button om-trigger-conversion" value="Sign Up Now" onclick='if(window["gf_submitting_27"])return false; window["gf_submitting_27"]=true; ' onkeypress='if( event.keyCode == 13 ) if(window["gf_submitting_27"])return false; window["gf_submitting_27"]=true; jQuery("#gform_27").trigger("submit",[true]); '> <input type='hidden' name='gform_ajax' value='form_id=27&amp;title=&amp;description=&amp;tabindex=0′ />
<input type='hidden' class='gform_hidden' name='is_submit_27′ value='1′ />
<input type='hidden' class='gform_hidden' name='gform_submit' value='27' />
<input type='hidden' class='gform_hidden' name='gform_unique_id' value=" />
<input type='hidden' class='gform_hidden' name='state_27′ value='WyJbXSIsIjM5YjE2ZTFlY2Y0NGVmZTI0NmI1OGU0NWZhMWYzZmI2Il0=' />
<input type='hidden' class='gform_hidden' name='gform_target_page_number_27′ id='gform_target_page_number_27′ value='0′ />
<input type='hidden' class='gform_hidden' name='gform_source_page_number_27′ id='gform_source_page_number_27′ value='1′ />
<input type='hidden' name='gform_field_values' value=" />
</div>
</form>
</div>
<iframe style='display:none;width:0px;height:0px;' src="https://www.evanmarckatz.com/about:blank" name='gform_ajax_frame_27′ id='gform_ajax_frame_27′ title='This iframe contains the logic required to handle Ajax powered Gravity Forms.'></iframe>
<script type='text/javascript'>jQuery(document).ready(function($){gformInitSpinner( 27, 'https://www.evanmarckatz.com/wp-content/plugins/gravityforms/images/spinner.gif' );jQuery('#gform_ajax_frame_27').on('load',function()var contents = jQuery(this).contents().find('*').html();var is_postback = contents.indexOf('GF_AJAX_POSTBACK') >= 0;if(!is_postback)return;var form_content = jQuery(this).contents().find('#gform_wrapper_27');var is_confirmation = jQuery(this).contents().find('#gform_confirmation_wrapper_27').length > 0;var is_redirect = contents.indexOf('gformRedirect()') >= 0;var is_form = form_content.length > 0 && ! is_redirect && ! is_confirmation;var mt = parseInt(jQuery('html').css('margin-top'), 10) + parseInt(jQuery('body').css('margin-top'), 10) + 100;if(is_form)jQuery('#gform_wrapper_27').html(form_content.html());if(form_content.hasClass('gform_validation_error'))jQuery('#gform_wrapper_27').addClass('gform_validation_error'); else jQuery('#gform_wrapper_27').removeClass('gform_validation_error');setTimeout( function() /* delay the scroll by 50 milliseconds to fix a bug in chrome */ jQuery(document).scrollTop(jQuery('#gform_wrapper_27').offset().top – mt); , 50 );if(window['gformInitDatepicker']) gformInitDatepicker();if(window['gformInitPriceFields']) gformInitPriceFields();var current_page = jQuery('#gform_source_page_number_27').val();gformInitSpinner( 27, 'https://www.evanmarckatz.com/wp-content/plugins/gravityforms/images/spinner.gif' );jQuery(document).trigger('gform_page_loaded', [27, current_page]);window['gf_submitting_27'] = false;else if(!is_redirect)var confirmation_content = jQuery(this).contents().find('.GF_AJAX_POSTBACK').html();if(!confirmation_content)confirmation_content = contents;setTimeout(function()jQuery('#gform_wrapper_27').replaceWith(confirmation_content);jQuery(document).scrollTop(jQuery('#gf_27').offset().top – mt);jQuery(document).trigger('gform_confirmation_loaded', [27]);window['gf_submitting_27'] = false;, 50);elsejQuery('#gform_27').append(contents);if(window['gformRedirect']) gformRedirect();jQuery(document).trigger('gform_post_render', [27, current_page]); ); );</script><script type='text/javascript'> jQuery(document).bind('gform_post_render', function(event, formId, currentPage)if(formId == 27) if(typeof Placeholders != 'undefined')
Placeholders.enable();
);jQuery(document).bind('gform_post_conditional_logic', function(event, formId, fields, isInit) );</script><script type='text/javascript'> jQuery(document).ready(function()jQuery(document).trigger('gform_post_render', [27, 1]) ); </script>